Raising The Bar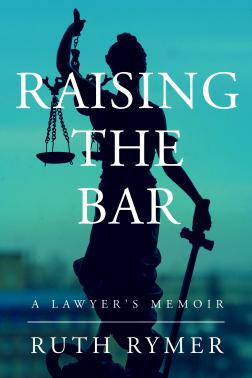 A Lawyer's Memoir
Published by Mill City Press
Buy from:




Ruth Rymer passed the bar in 1971, a year before Ruth Bader Ginsburg became general counsel to the ACLU Women's Rights Project. As a newly minted attorney who had already experienced narcissism at home, Ruth Rymer made it her mission to root out misogyny in her professional life.
In her memoir, Ruth recounts a childhood with her biochemist mom and psychiatrist dad, describing herself as a "child in residence" at their apartment in the Denver psychiatric hospital where her dad served his residency. Later, while traveling with her father, who was providing expert testimony in a murder trial, thirteen-year-old Ruth decided she wanted to be a lawyer because "lawyers get to walk around the courtroom and ask the questions."
After marriage and three children, Ruth Rymer became an attorney on her fortieth birthday. Ruth's law career included establishing family law as a certified specialty in California. In 1996, Rymer was awarded a PhD for her study of divorce and the fight of women for their "lives, safety, sanity, and status."
Raising the Bar: A Lawyer's Memoir uplifts through the courage and persistence it took to be a pioneer advocate for women's rights in the second half of the twentieth century.


trade paperback | 150 pages | 5.5 X 8.5 | January 18, 2022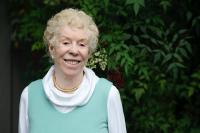 Ruth Rymer


Headshot photo: Gina Logan Photography
g